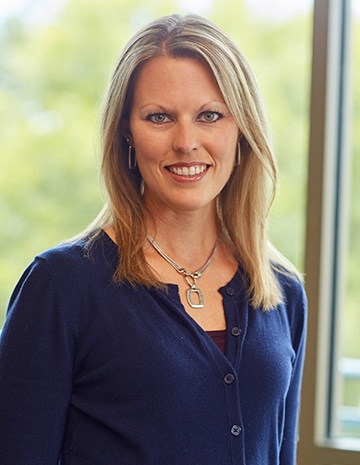 Jennessa N. Warzecha
M.D.
Dr. Jennessa Nielsen Warzecha is a native Minnesotan. She was born in Lancaster, Minnesota, and attended high school in Windom. She graduated from the University of Minnesota, Morris, where she studied Chemistry and Biology. Dr. Warzecha received her Doctor of Medicine Degree from Mayo Medical School in Rochester, Minnesota and completed her residency training at the University of Minnesota, Methodist Hospital, Family Medicine Residency Program. Her special interests include Women's Health, Pediatrics, and care of the entire family.
Dr. Warzecha enjoys running, many outdoor activities, traveling, reading and playing the piano. She and her husband, Brian, enjoy living in our community with their three children. Dr. Warzecha joined the Alexandria Clinic in September 2007.
Accepting New Pediatrics Patients