"It was my dream to be a midwife."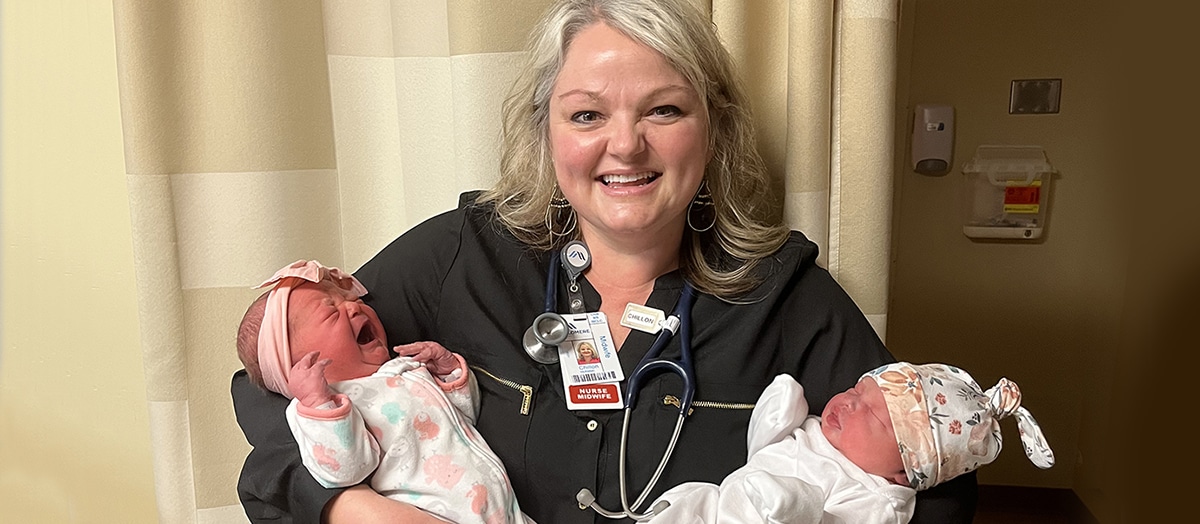 Spotlight: Chillon McKibbin, CNM, IBCLC
As a teenager growing up outside of Benson, Minnesota, Chillon's innate desire to care for people translated into babysitting. She must have been good at her job, because, "I basically babysat the whole neighborhood!"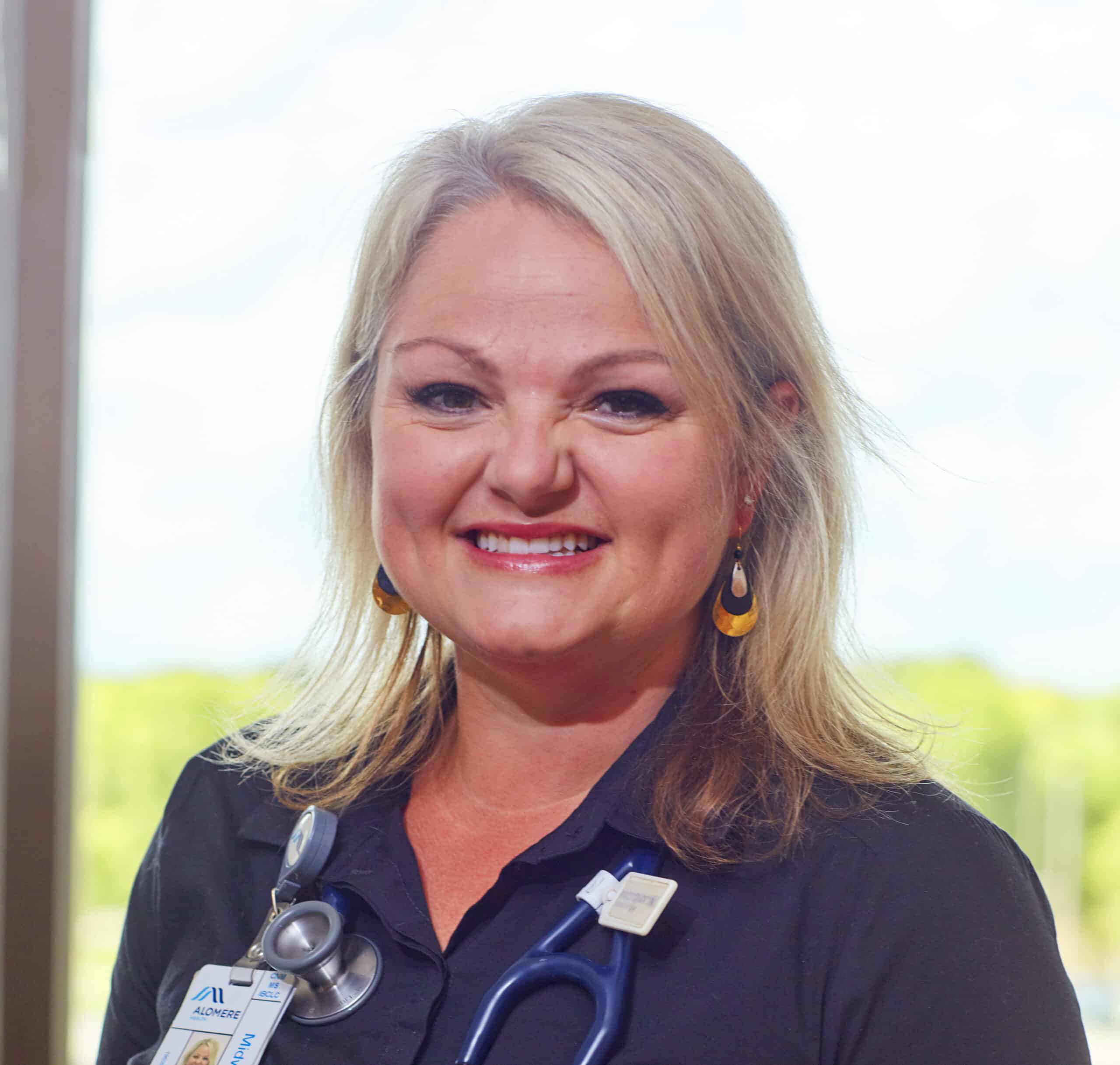 As she grew older, she was naturally drawn to the field of nursing. So she attended Concordia College in Moorhead for an undergraduate degree in nursing, and worked as a certified nurse assistant and home health aide between classes. Her first experience with Alomere Health (previously named Douglas County Hospital) was as a student nurse technician in the labor and delivery department. She fell in love with the whole process of delivery and caring for newborns and new parents.
After graduation, she continued to work for Alomere as a registered nurse but wasn't assigned to the delivery room. She soon befriended and was inspired by a nurse midwife (who started Alomere's midwifery program)—and became convinced midwifery was the focus she wanted for her own career. So Chillon attended the University of Minnesota and graduated with a Master's Degree in Nursing with a concentration in Midwifery and Women's Health.
Excited to return to Alomere, she brought her education and newfound skills to her new role as a midwife. To serve her patients even more, Chillon became an International Board Certified Lactation Consultant (IBCLC).
Because I have grown so close to people in this community, I feel like my work at Alomere is simply taking care of my friends.
Chillon McKibbin, CNM, IBCLC, Midwife
Alomere Health
Chillon goes on to remark that one of the true joys of her career has been growing together with her Women's Health teammates. "They feel like family. Everyone has a smile on their face. Everyone is welcoming and eager to help each other out. It's an incredibly smart, efficient, and compassionate team here—a team that puts the patient and the family first."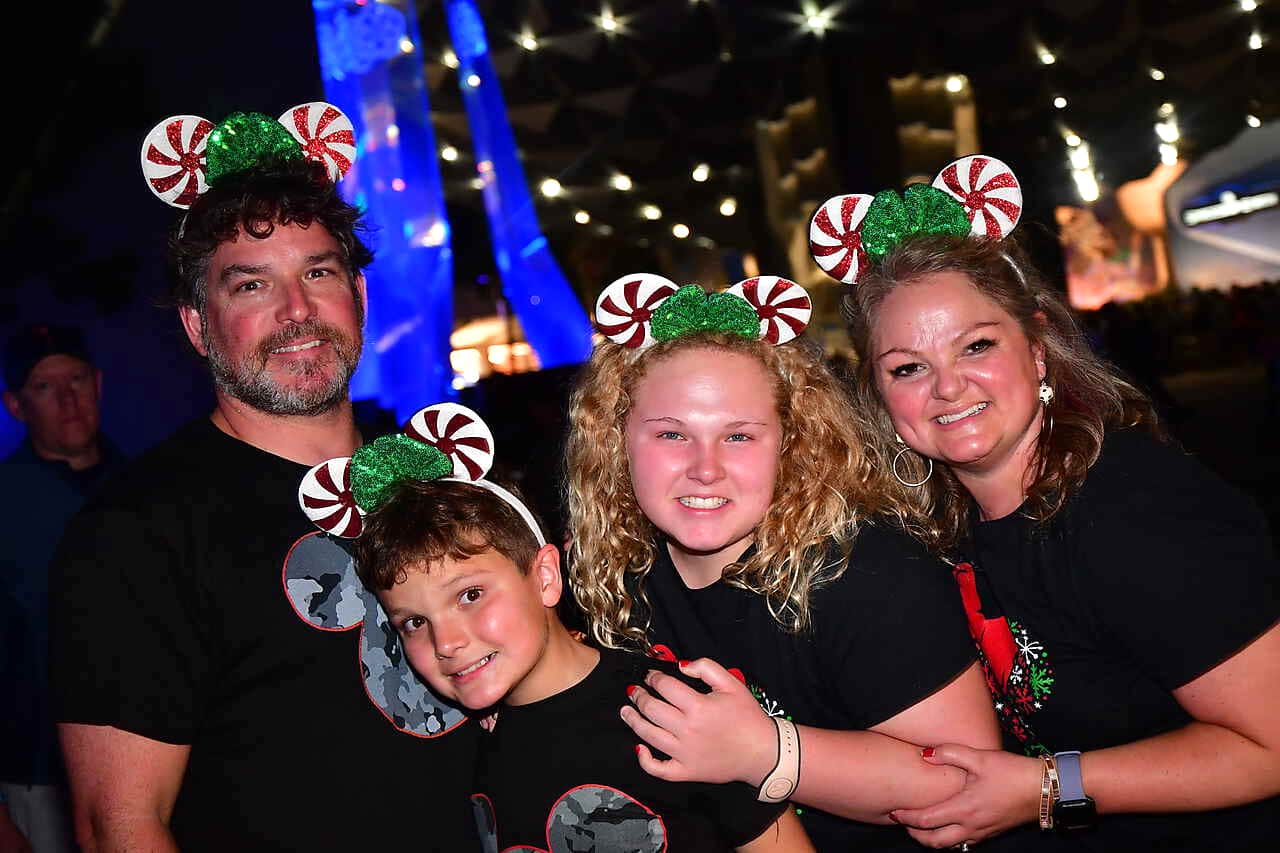 To schedule an initial visit with a Women's Health provider, please call us at 320.763.5123. Already a patient? Schedule your next appointment through MyChart.