Specialty rehab right here.
Since 2017, Nicole and her daughter, Brinley, have seen more than their fair share of doctors and therapists. After a premature delivery, baby Brinley suffered two brain bleeds.
She fought so hard to stay alive. That's why I fight twice as hard to get her what she needs.
Nicole Arvidson, Brinley's mother

Diagnosed with quadriplegic cerebral palsy, Brinley underwent seven surgeries her first year of life. Now six years old, Brinley and her mom continue a weekly regiment of rehabilitation therapy to strengthen her muscles, expand her mobility, and improve her communication skills. "They didn't know if she would walk. They didn't know if she would talk—due to the severity of the brain bleeds. But look at her now, she's walking with crutches and bossing everyone around the therapy area." smiles Nicole.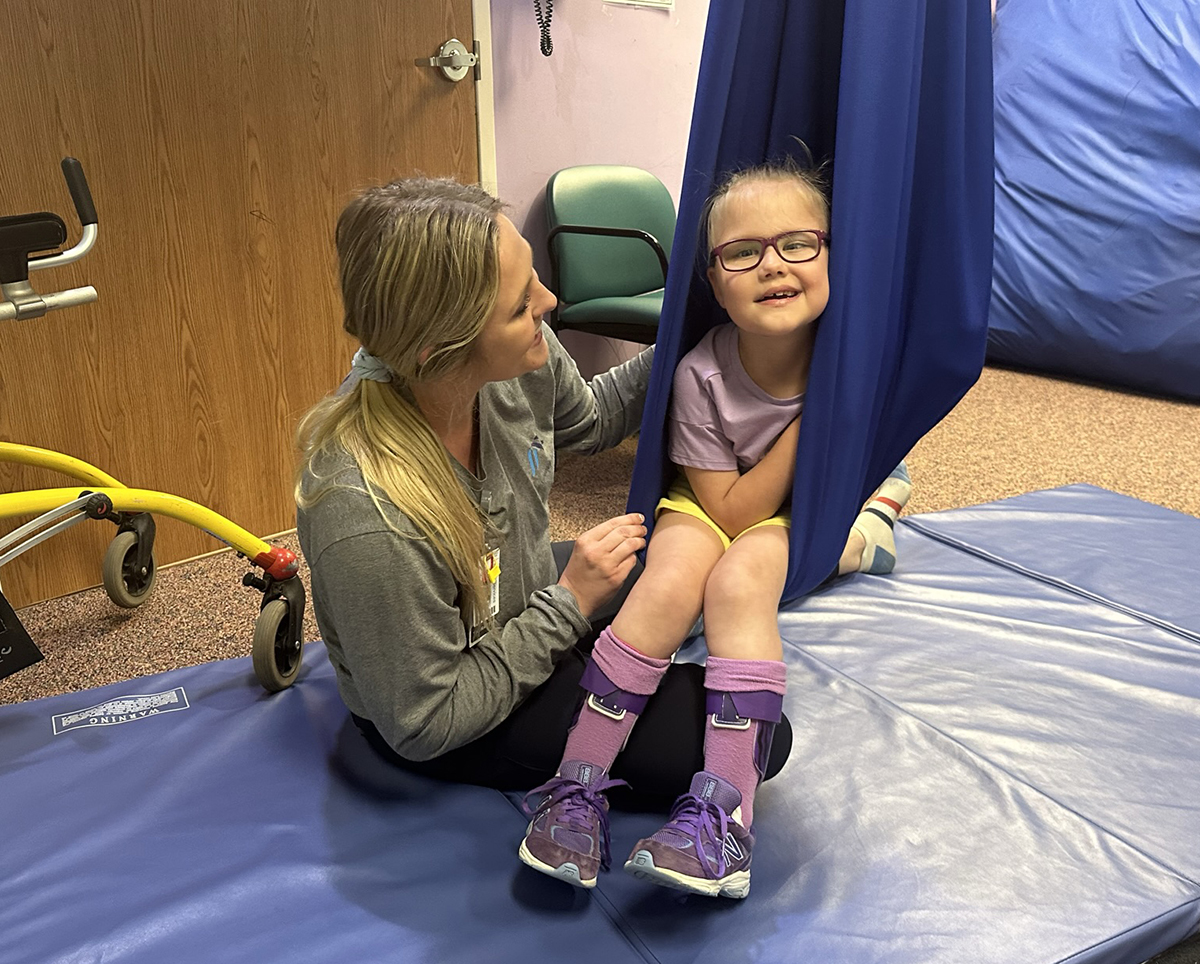 The progress Brinley has made is credited to countless hours of specialized physical, occupational, and speech therapy. Initially, they could only get the specialized care they needed in the Twin Cities. Now, they are receiving rehab here in Alexandria. "It's called constraint therapy. Kaylee is getting training in the therapy so we can get that care here. And with therapy two days a week, it's so nice to not have to drive two hours away to get it."
Nicole looks forward to the expanded space and services made possible with the new Rehab Services building currently under construction. "We're really excited to get Brinley in the new therapy pool," says Nicole.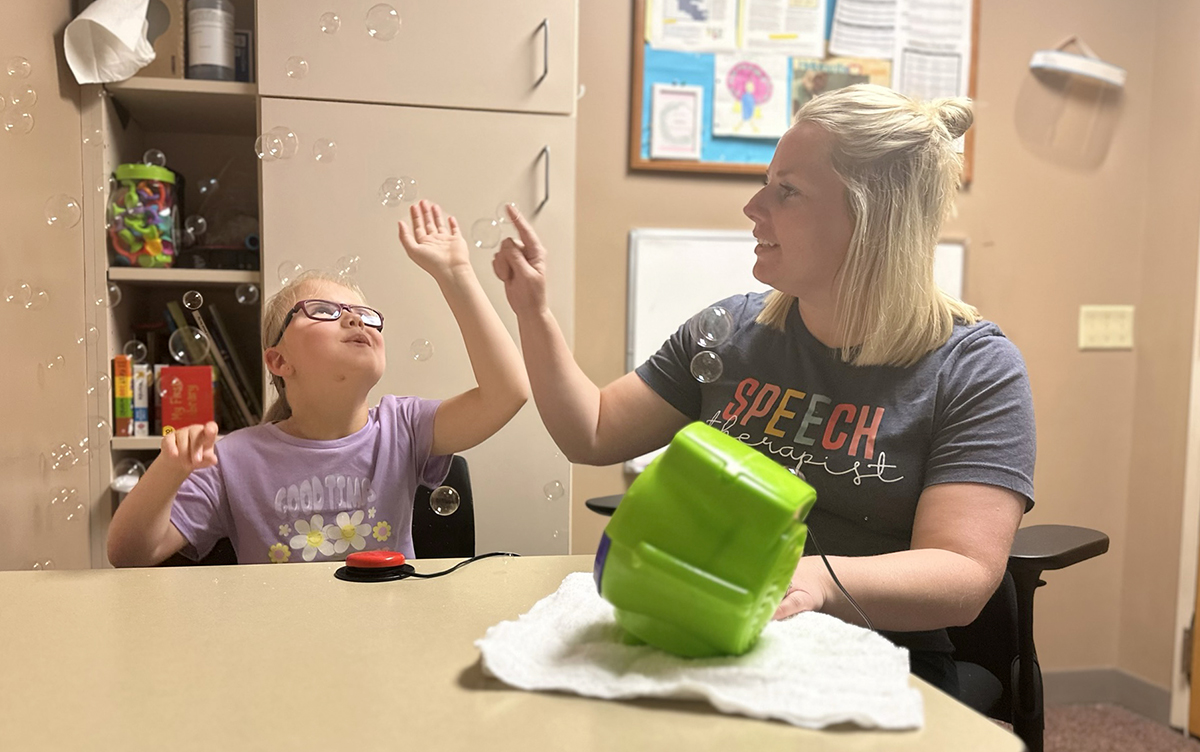 Caring for a special needs child is definitely challenging. But getting specialized care close to home makes the Arvidson's lives just a little easier. "We love everyone here. Brinley loves it. It really feels like home."