Investing in people pays off.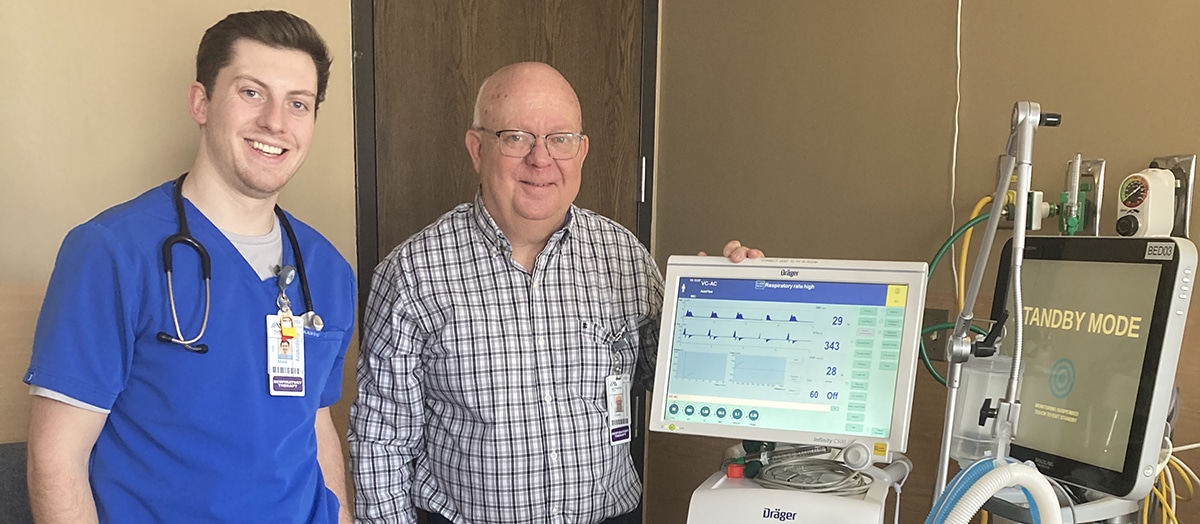 Spotlight: Mackenzie Strong, RRT
When Dave Holm, Director Cardiopulmonary Services at Alomere Health, read the statistic that 27% of respiratory therapists would leave the workforce in five years—he was alarmed. Looking at his department of eight, Dave knew many on his experienced team would be ready for retirement in the next several years.
Eager to invest in the next generation of healthcare providers, Dave got involved with the unique collaboration Alomere has with the Alexandria Area High School. Each quarter, Alomere providers teach a different basic skills class at the school. It's very hands-on and gives the students a glimpse of what a career in healthcare looks like. In 2017, students toured Alomere's Respiratory Therapy department. Seeing some interest from the students, Dave invited them to job shadow for a day—and Mac Strong took him up on the offer.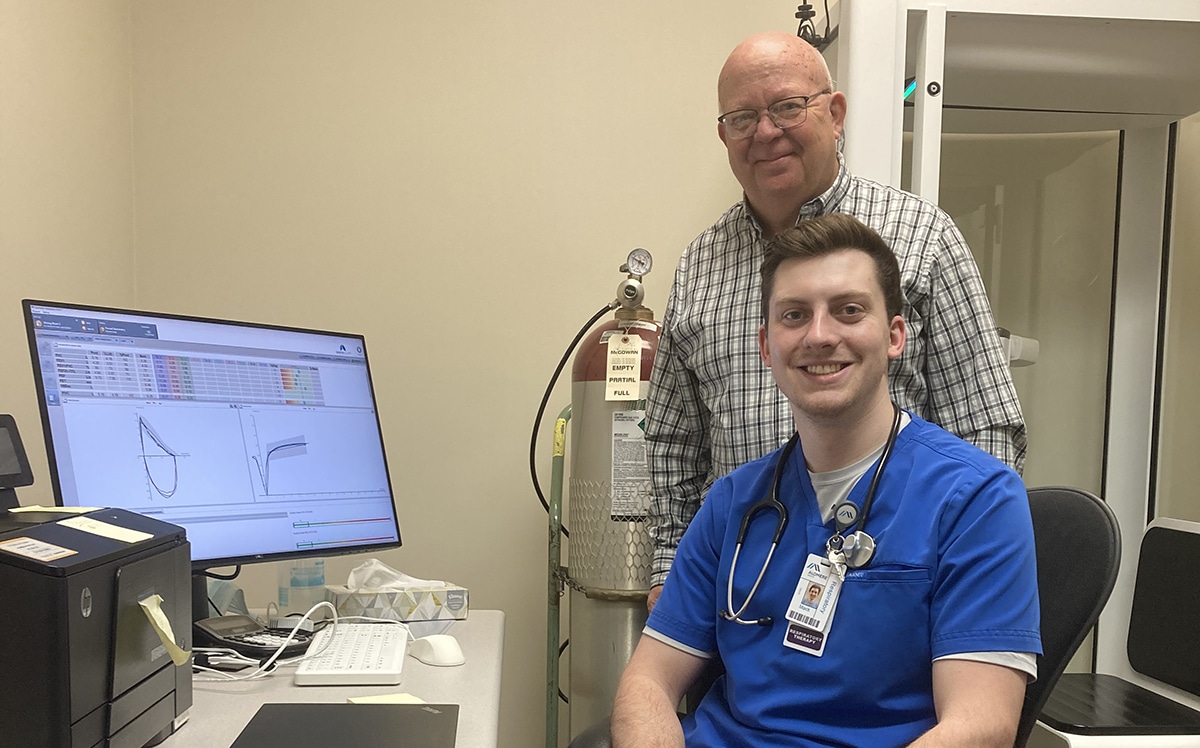 Mac was attracted to healthcare as early as the fourth grade when he watched Dr. Thomas Dudley repair his broken leg. He kept a serious injury light hearted. For Mac, that experience sparked an interest in a healthcare career. For college, Mac started at St. Scholastica in Exercise Physiology. After two years, they referred Mac to Lake Superior College because of their robust Respiratory Therapy program.
All through Mac's education, Dave pestered Mac. "I saw leadership skills in Mac at an early age. He came in asking the right questions." Dave noticed he got his nursing assistant certification and worked at Knute Nelson's Grand Arbor facility as a high school senior and all through his college years. "I called him from time to time and kept tabs on him through his father-in-law, who was also my chiropractor." To keep Mac close, Dave created an internship program designed for him. And because of that working experience, Dave was confident in offering Mac a full-time position before graduation.
Remembering that moment two years ago, Mac says, "My wife and I were excited to come back home to start a life together and build a career here. And last year we purchased a house—an act of God."
Remembering the story, Dave adds, "A personal friend of mine was a patient. He was critically ill and passed away." Now on her own, the patient's widow shared her plans for selling her home and downsizing. "I mentioned Mac was looking for a house… and her eyes lit up!" She was so impressed by the care Mac gave her husband, "She said, 'That would be the best thing if we could make this happen.' Mac and his wife were able to get into a home at a time when it was extremely challenging to find a starter home."
Now two years into his role at Alomere, Mac is still passionate about learning. And Dave is happy to mentor him in everything therapists don't learn in school.
Mac has grown remarkably. The whole team loves him. He has a bright future as a therapist and leader. People like Mac are giving me hope that we have a future of upcoming respiratory therapists. Now find me four more Macs.
David Holm, Cardiopulmonary Services Director
Alomere Health