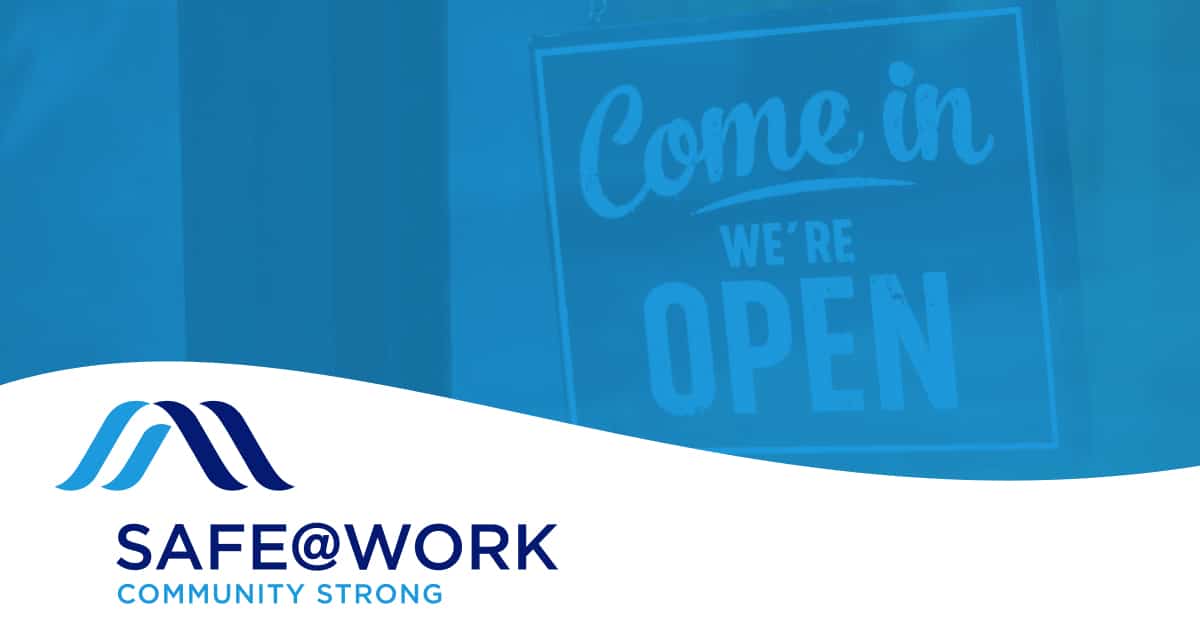 May 13, 2020
Many Minnesotans are preparing to get back to their places of work. If you're an employer, making sure your place of business is safe for returning employees and customers can be overwhelming. "What are all of the safety protocols?" "How do I customize them to fit my unique needs?" Alomere Health is here to help.
Introducing: Safe@Work
We've identified 7 pillars to form the foundation of a safe workspace.
Educate. Pick an advocate within your organization to lead the discussion around your company's safety regime. Schedule a group discussion weekly.
All masked, all the time. Research shows us that wearing a mask (of any fabric) on both sick and healthy people reduces the risk of infection to extremely low levels.
Sanitize often. Place hand sanitizer bottles in easy-to-reach locations around your workspace and remind each other to sanitize or wash your hands regularly throughout the workday.
Keep your distance. Practice social distancing by ensuring each employee has at least 6 feet of distance from another co-worker or customer whenever possible.
Wipe it down. COVID-19 can live on hard surfaces for hours so empower someone each day to wipe down hard surfaces.
Install barriers. Set up temporary plexiglass-glass window barriers at registers or anywhere face-to-face meetings occur.
Take the pledge. Finally, commit to following these 7 pillars and download, print out, and display the Safe@Work logo that identifies your workplace as a Safe@Work facility for employees and customers.
Obviously, each business is unique so incorporating these pillars of safety may need to be customized to fit your company. If you need additional help setting up and maintaining a healthy workspace, our highly trained Occupational Health team is available to help. Alomere Health's Safe@Work team offers the following services, plus many more:
On-site review. An Occupational Health professional will come to your place of business and walk you through where and how to implement safety protocols.
Over-the-phone review. Don't need an on-site meeting? Speak to the same professionals via phone or video chat to ensure you have an effective plan in place.
Train-the-screener training. We'll coordinate a training seminar for your staff on proper screening protocols.
Contact Alomere Health's Occupational Health team for more information. Call 320-763-2522 or email OccupationalHealth@AlomereHealth.com.
You know business. We know health care. Working together, we can get back to work and keep each other safe and make our #CommunityStrong.