Better recovery. Right here.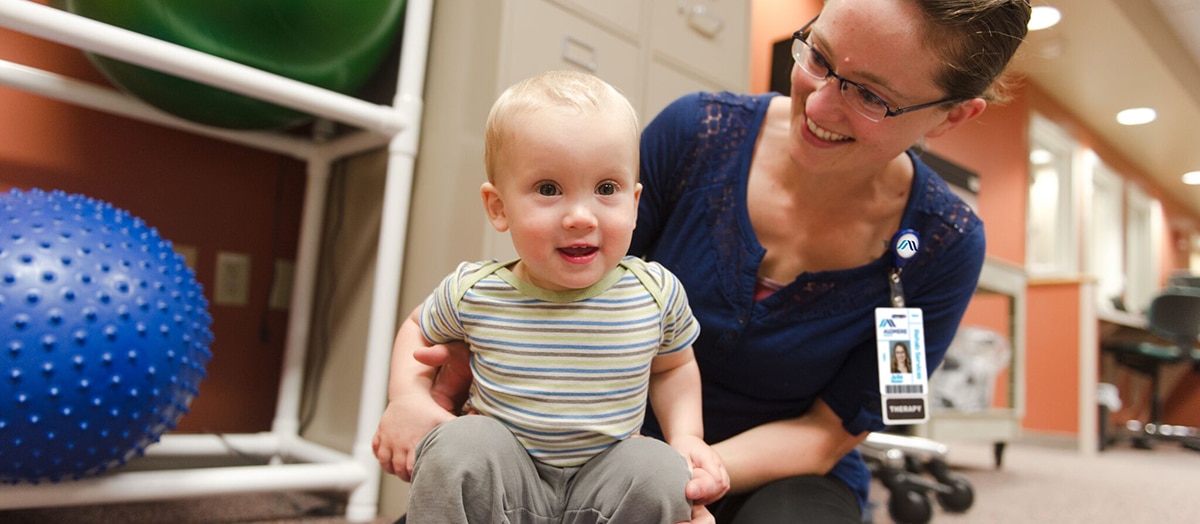 If you have a muscle, bone, or nerve that isn't working properly, Rehabilitation Services can help.
Here's just a sample of some of the ailments we can treat:
Burns: Rehab can prevent infection, minimize scarring, restore range of motion, regain strength, and help you regain independence back from a serious burn injury.
Cancer Treatments: Chemotherapy, radiation, and surgery impact your body in significant ways. Rehab before, during, and after your cancer treatments can help your body and mind recover quicker.
Communication Challenges: Delayed development, stuttering, difficulty swallowing, and even cognitive understanding are all issues that our Speech Language Pathologists can treat.
Concussions: Rehab can improve the symptoms like dizziness, balance, stimulation tolerance, and headaches. In addition, rehab can also reduce long-term effects that can arise.
Falls Prevention: For seniors, falls are the leading cause of injuries and death. Our physical therapists can help you increase your stability, balance, and flexibility.
Incontinence: With pelvic floor muscle exercises, we can help men, women, and children strengthen the muscles that control bladder and bowel function.
Injury/Surgery: Surgery, like a serious injury, can cause major trauma to your body. Rehab is essential for a healthy recovery back to independence. We promote independence versus reliance. We coach you on how to restore your range of motion, build up strength in the affected area, reduce/prevent pain, work with you to personalize your functional goals, and address any underlying issues that can often times accompany trauma.
Neurological Issues: Our experts can help patients recovering from a stroke or traumatic brain injury, and increase the quality of life for those living with multiple sclerosis, Parkinson's, cerebral palsy, muscular dystrophy, and other condition that effect the brain and body.
Pediatric Development: Our therapists can help children of all ages (even infants) with delays in development. Whether it be mobility, dexterity, or communication issues, our team can help your child achieve their fullest potential.
Pre/Postpartum Care: Giving birth to a child means significant changes for the mother's body. Rehab can help you prepare for, and recover better after delivery.
Ask your provider today about the benefits of recovering close to home with our highly trained therapists in Rehab Services.