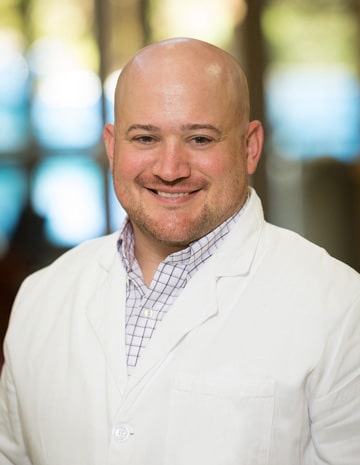 Allen Medway
M.D., M.B.A.
Dr. Allen Medway grew up on the Gulf Coast of Texas in a small suburb of Houston. After graduating from Pearland High School, he went on to earn a Bachelor of Science in Biology and graduated with honors from the University of Texas at Arlington. He continued his medical education in Lubbock, TX and completed a dual degree program obtaining a Masters Degree in Business Administration (MBA) and Doctor of Medicine Degree (MD) at Texas Tech University Health Sciences Center. He then completed his residency training in Urology at Texas Tech University Health Sciences Center. Dr. Medway has extensive training, research experience with several publications, and an interest in robotic surgery. He is an active member of the American Urological Association.
As a general urologist, his special interests include prostate, renal, and bladder cancers, kidney stones, urinary incontinence, pelvic organ prolapse disease, and men's reproductive medicine.
Dr. Medway married his high school sweetheart, who has Midwestern roots. They are looking forward to raising their 6 kids in Minnesota and the Alexandria community. He enjoys playing hockey, soccer, and video games with his children and is always up for an adventure, like a hike or bike ride, and soon he can add winter activities to that list as well!