A new approach to substance use.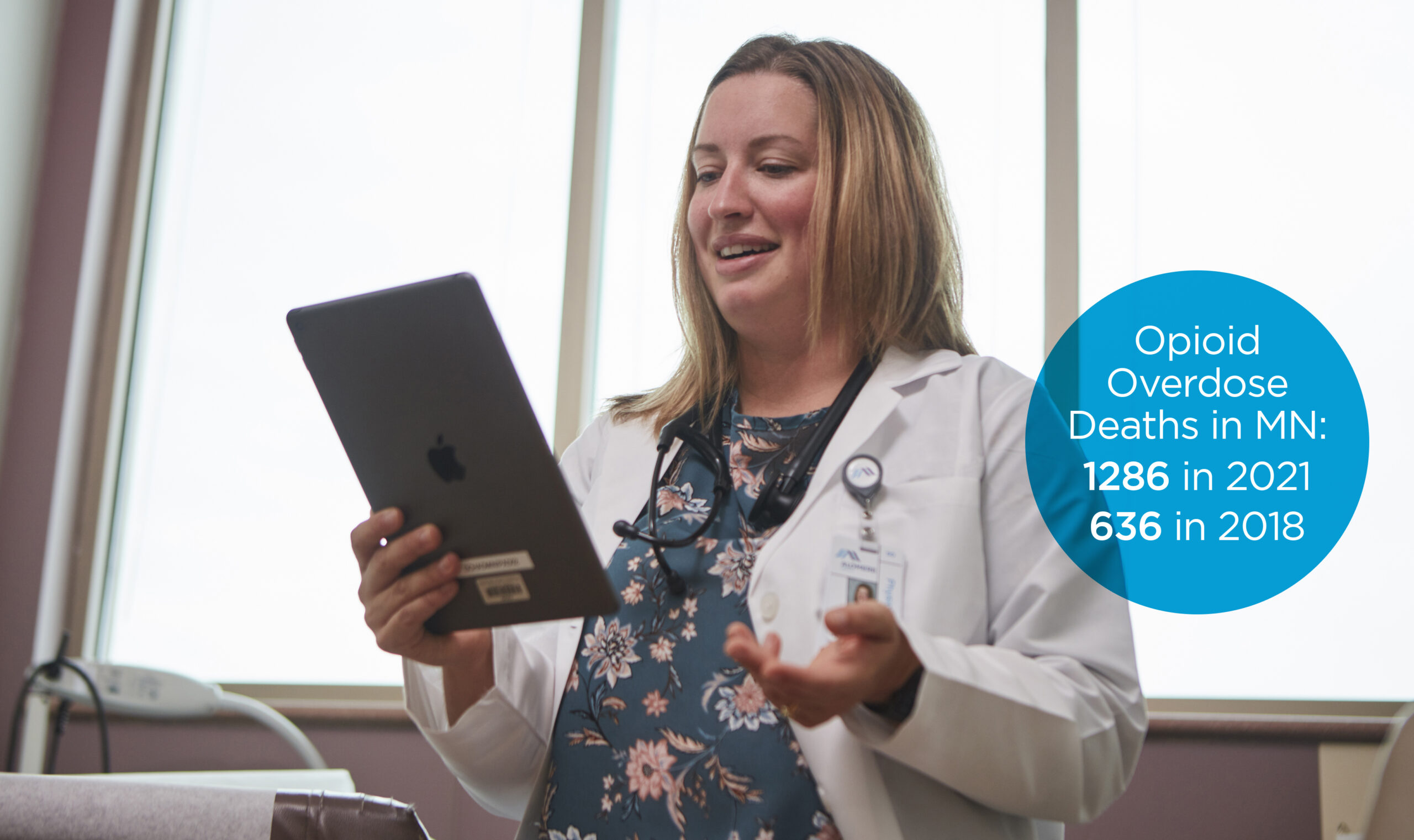 An alarming trend in opioid (ie: fentanyl, heroin, OxyCotin) overdoses has been made worse in recent years because of the COVID-19 pandemic. The Minnesota Department of Health is reporting 1286 overdose deaths in 2021—up from 636 in 2018.
Heading up Alomere Health's response to substance use is Dr. Allison Juba. Her research and science-based approach to treatment is also tempered by a personal experience. Her brother Pat began his opioid addiction at the early age of 15. Now 32, Pat is 3-years into a successful recovery, thanks to the support of family, friends, and medical experts. Pat is utilizing Medication Assisted Treatment (MAT). MAT is the safe and controlled use of medication that relieves the withdrawal symptoms and psychological cravings caused by chemical imbalances in the body.
The Substance Use Care Team at Alomere Health believes in providing a whole-patent approach to treatment. In combination with counseling and behavioral therapies, Alomere has physicians certified to prescribe medication to help patients with Substance Use Disorder. In addition, Alomere Health is now offering free Naloxone kits (that can reverse the deadly effects of an overdose) and test strips that can detect super-potent fentanyl hidden in other drugs.
Dr. Juba notes one hurdle to treatment is the stigma around addiction. She encourages everyone to see the person behind the disease—and not associate the disease as a moral weakness.
We need to change the language around abuse. I call patients 'a person in recovery'. And the good news is this: there is real hope for people suffering from opioid use disorder.
Dr. Allison Juba, Substance Use Care
Alomere Health
Watch Dr. Juba present the topic to the Alexandria Lakes Area Chamber of Commerce.
If you have questions or would like treatment, please contact the Substance Use Care team at 320.763.2508.