Say hello to the newest member of the Alomere Health Family Medicine team.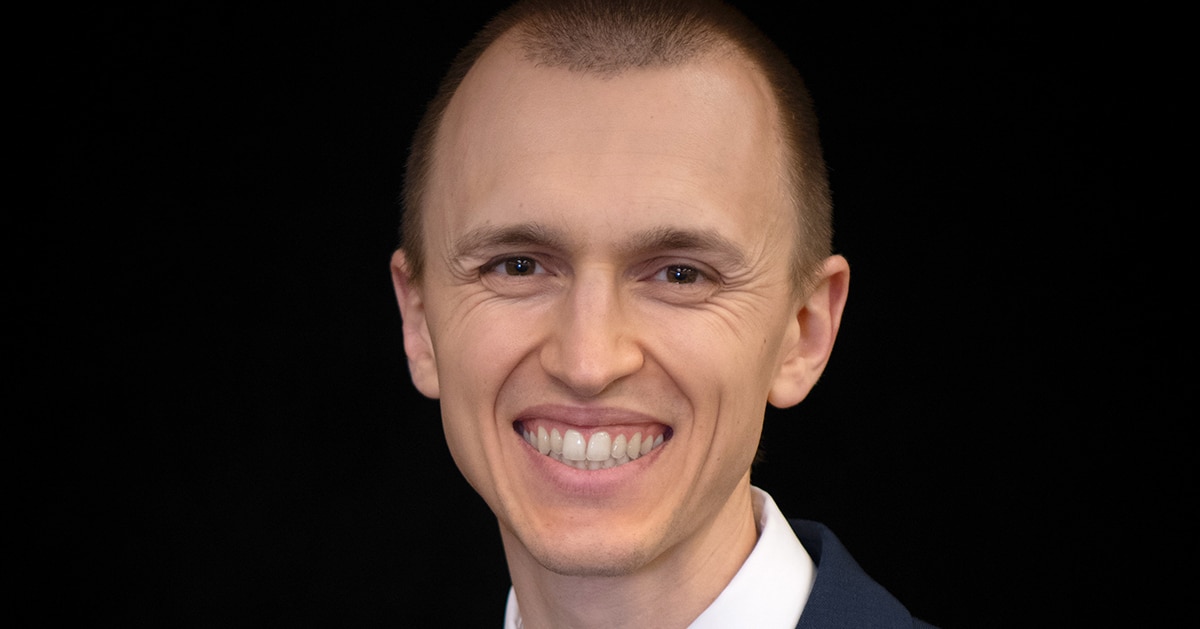 Spotlight: Samuel Smith, DO.
Growing up in rural South Dakota, not far from Aberdeen, Dr. Smith was exposed to healthcare from a young age. Because his dad is a veterinarian, he was curious to watch (and eventually assisted with) the various animal surgical treatments. And with a pharmacist mother, Dr. Smith was familiar to the world of medicines.
Even though the Smith family of five is moving to the area, Alexandria and Alomere Health are not strangers to them. His wife, McKinsey, grew up in Alex and has lots of family nearby. Also, Dr. Smith was fortunate to work alongside Drs. Butanis and Kietzmann for two months as part of his doctorate training.
I really enjoyed meeting the area families and seeing how the providers at the clinic work together as a collaborative team—helping each other out to serve the patient. There is an excellent culture at Alomere.
Samuel Smith, DO,

Dr. Smith chose Family Medicine as a focus for two reasons: the full spectrum of life has always appealed to him, and second, he's passionate about holistic and preventive medicine. Initiating healthy lifestyle habits early in life can make a dramatic difference in health that can last a lifetime."
Outside of the clinic, you'll find Dr. Smith and his family living a simple lifestyle. He hopes to purchase some land outside of town to build a mini homestead with chickens and a large garden. And sticking to his "healthy habits breeds a fulfilling life" mantra, he dreams of learning car mechanics to do his own car maintenance and repairs.
Learn more about Family Medicine at Alomere Health.