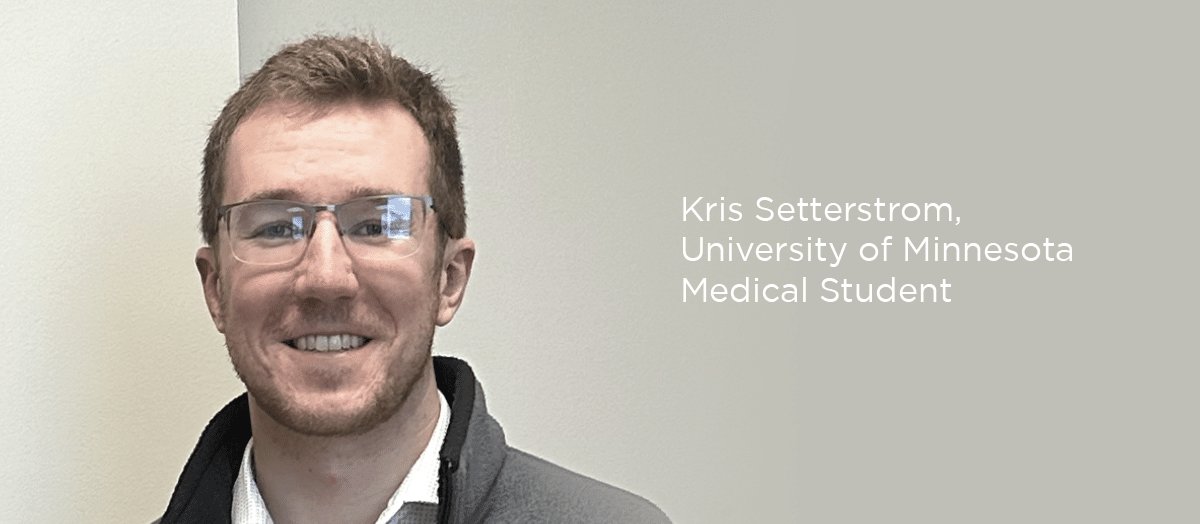 Spotlight: Kris Setterstrom, medical student.
It's widely said that it takes a village to raise a child. At Alomere, we believe it takes a village to help young talent find their way into the medical field. Kris is a great example.
Born and raised in Alexandria, Kris is currently a med student at the University of Minnesota—hoping to eventually build a practice in family medicine or orthopedics in a rural community. His interest in medicine was influenced at an early age. In high school, Alomere's Eddie Reif encouraged him to participate in a student panel counseling peers about relevant health issues.
That experience convinced him to pursue a medical education, but his applications were rejected because he didn't have enough clinical experience. Not defeated, Kris successfully applied for the medical scribe role with Dr. Paul Kietzmann.
Now in his third year at the UofM, Kris is taking advantage of their 9-month Rural Physician Associate Program (RPAP) at Alomere. RPAP students get to experience hands-on learning in a rural setting. And with preceptors Dr. Anthony Lussenhop and Dr. Kietzmann, Kris is back in familiar territory.
Even though Alomere isn't a traditional teaching hospital, the desire to teach is strong. Every one of the providers in Surgery, OB, Ortho, ER, Family Med, and Wound Care, have been welcoming and spent a lot of time with me. It's been a fantastic experience.
Kris Setterstrom, UofM Med Student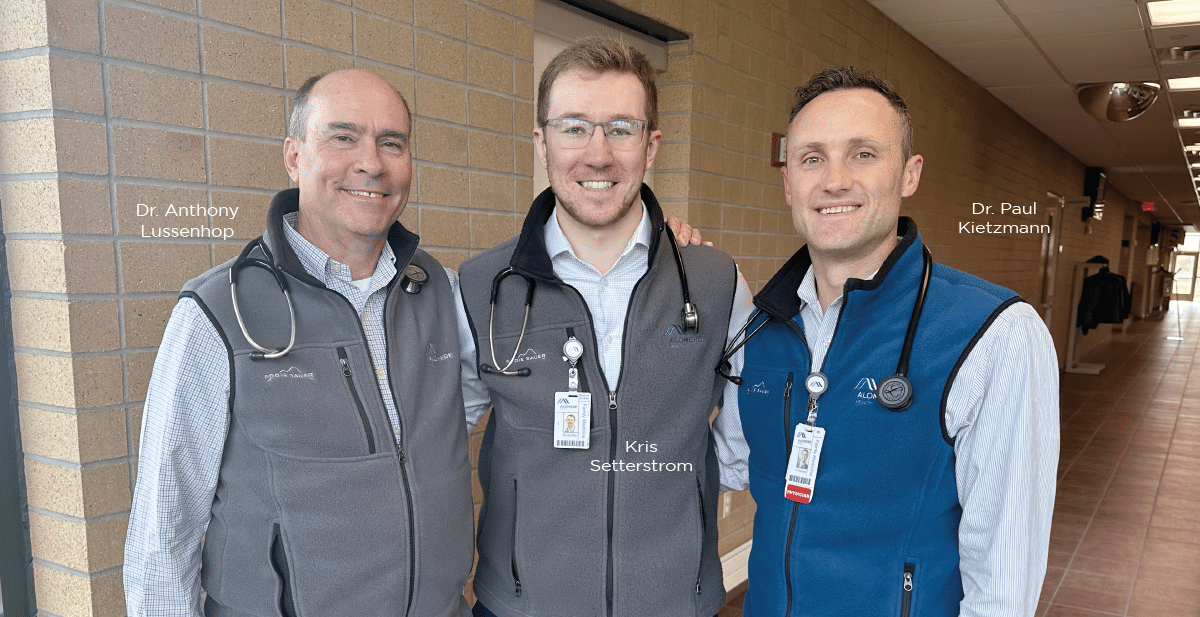 And his education isn't contained to the walls of Alomere. He continues to work with Eddie and the Alexandria Area High School's CAPS students—encouraging and educating a new class of potential caregivers.
Eddie Reif is impressed, "All of our providers comment that Kris is curious, inquisitive, and eager to learn. It's great to walk alongside him on his journey to becoming a provider."