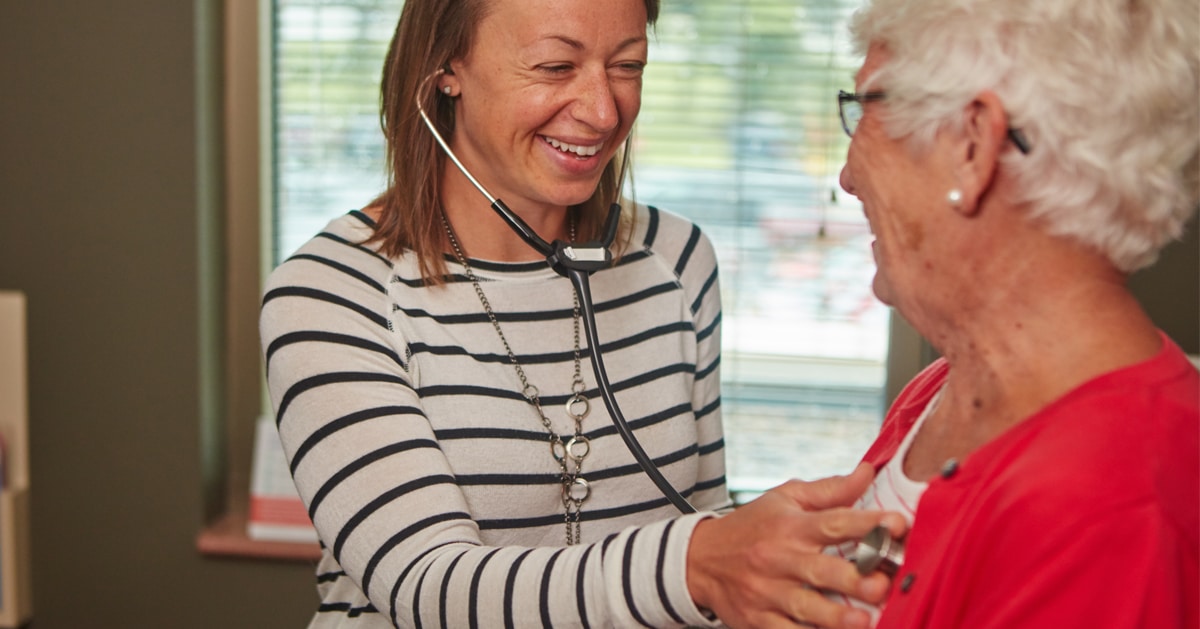 A note from Carl Vaagenes, Alomere Health CEO
Until recently, Traditional Medicare (TM) was mostly administered by the Federal Government through a single-payer plan. Medicare Advantage (MA), also called Part C, was introduced a few years ago to encourage competition and lower costs. MA is the equivalent of a commercial policy, subject to its guidelines and limitations.
Consequently, the "Medicare" administered by the federal government no longer pays your claims, and instead, a private insurance company provides coverage, administers your plan, and pays your claims.
While the premium costs of MA plans are often enticing, a lack of basic understanding of the plan guidelines and limitations may result in treatment delays, higher costs, and added stress. Due to burdensome paperwork and constraints that cause treatment and payment delays for medically necessary services, providers are beginning to consider whether or not to accept MA plans.
As a result, it's important to use caution when making a decision about whether to choose between the TM plan and the new MA plans. Below is information from an article* I recently read that I thought would be helpful to share and be "In the Know" on Medicare Advantage. It was written by Lita Epstein and appeared in Investopedia, a group of editors, writers, data scientists, and other experts in the field of financial education.
Coverage Choices When You Qualify For Medicare
When choosing medical coverage as a senior citizen 65 years old and over, you can make one of three choices:
Traditional Medicare, which has co-pays and deductibles.
Traditional Medicare with Medigap (a private supplemental policy) that covers Medicare's co-pays and deductibles.
Medicare Advantage, private insurance that varies greatly depending on the policy you choose.
Key Takeaways
A Medicare Advantage (MA) plan, known as Medicare Part C, provides all of Part A and B benefits and sometimes Part D (prescription) and other benefits.
All Medicare Advantage providers must accept Medicare-eligible enrollees.
Sick participants may find that medical care costs skyrocket under a Medicare Advantage plan due to co-pays and out-of-pocket expenses.
Medicare Advantage customers can switch back to Traditional Medicare once per year during the annual enrollment period.
Prospective Medicare Advantage customers benefit from researching plans, reviewing co-pays, out-of-pocket costs, and eligible providers.
The Most Comprehensive Coverage
The most comprehensive coverage, which will likely result in the fewest unexpected out-of-pocket expenses, is a traditional Medicare plan paired with a Medigap policy. Medigap policies vary, and the most comprehensive coverage is offered through Medigap Type F. With Medigap Type F, all co-pays and deductibles are covered, and you even get some coverage when you travel outside the country. With this combination, you can go to any doctor who accepts Medicare. Be aware that with traditional Medicare and Medigap, you will also need part D prescription drug coverage.
The Devil Is In The Details
Medicare Advantage plans do not offer this level of choice. Most plans require you to go to their network of doctors and health providers. Since Medicare Advantage plans can't cherry-pick their customers (they must accept any Medicare-eligible enrollee), they discourage people who are sick by the way they structure their co-pays and deductibles.
Switching Back To Traditional Medicare
While you can save money with Medicare Advantage when you are healthy, if you get sick in the middle of the year, you are stuck with whatever costs you incur until you can switch plans during the next open season for Medicare. At that time you can switch to traditional Medicare with a Medigap, but Medigap can then charge you a higher rate than if you had initially enrolled in a Medigap policy when you first qualified for Medicare.
Most Medigap policies are issue-age-rated policies or attained-age-rated policies, which means that when you sign up later in life you will pay more per month than if you had started with the Medigap policy at age 65. You may be able to find a policy that has no age rating, but those are rare.
The Bottom Line
Shop very carefully if you are thinking of using a Medicare Advantage plan. Be sure to read the fine print, and get a comprehensive list of all co-pays and deductibles before choosing one. Also, be sure to find out if all your doctors accept the plan and if all the medications you take (if it's a plan that also wraps in Part D prescription drug coverage) will be covered. If the plan doesn't cover your current physicians, be sure that its doctors are acceptable to you and are taking new patients covered by the plan.
*Read the entire source article here.