Choose the right care for you.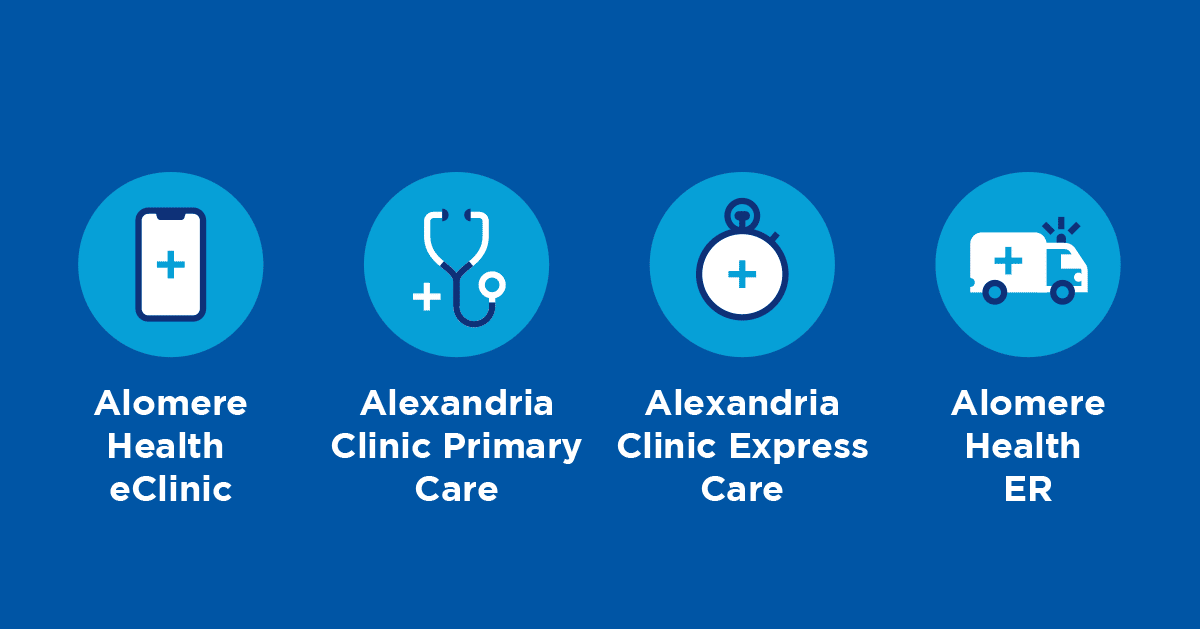 When you need medical care, we've got you covered. Here's an easy guide to help you decide where to go for help, depending on your symptoms.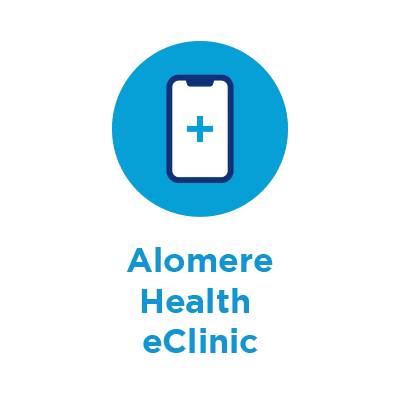 Alomere's eClinic is a great place to start for mild symptoms that come on gradually, or symptoms that are familiar to you. These include:
Cough and congestion
Sore throat
Ear pain
Eye redness/itchiness/discharge
Painful urination
Rashes without fever
Mild flu-like symptoms
How it works: Select "GET CARE" in the navigation at the top of the AlomereHealth.com website. Next, click "VISIT E-CLINIC" and you'll be taken to the eClinic website where you can start a visit. Log in, answer a few questions, and receive your diagnosis and treatment plan in about an hour. If we feel you need to be seen in the clinic, we'll let you know.
Hours: 24/7
Location: On-line
Cost: $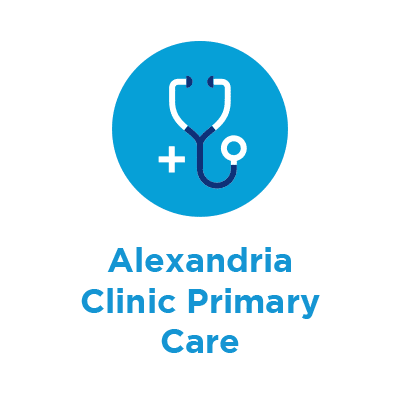 A Primary Care provider should be your first stop for checkups, health advice, management of chronic conditions, and concerns about your physical or mental health. These include:
Physicals and other wellness visits
Medication refills
Chronic and recurring medical issues
Immunizations
How it works: Schedule an appointment on MyChart or call (320) 763-2899.
Hours: Mon-Fri 7am-5pm
Location: Alexandria Clinic, 610 30th Avenue West, Alexandria, MN
Cost: $$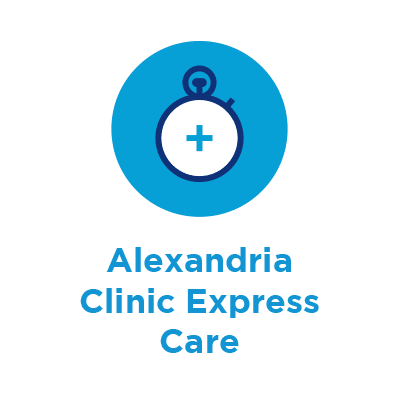 Fit the Express Care clinic for non-critical emergencies and conditions that require same-day attention. These include:
Acute aches and pains
Allergy/asthma flare-ups
Gastrointestinal issues
Moderate flu-like symptoms
Sprains and strains
Minor cuts that may require stitches
How it works: Make a same-day appointment on MyChart or at (320) 763-5123 (appointments highly recommended). Note: The majority of your care should be delivered by your primary provider.
Hours: Mon-Fri 9am-8pm; Sat-Sun 9am-3pm
Location: Station 3 at Alexandria Clinic, 610 30th Avenue West, Alexandria, MN
Cost: $$$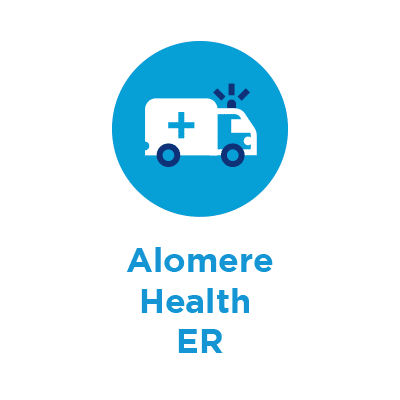 Always go directly to the ER/Emergency Department for serious illnesses and injuries that require immediate attention and could be life threatening. For example:
Chest pain or difficulty breathing
Serious burns or severe cuts
Head or eye injury
Seizures
Broken bones/dislocated joints
Weakness/numbness on one side
Fainting/change in mental state
How it works: Walk right in (or call 911 if needed).
Hours: 24/7
Location: Alomere Health, 111 17th Avenue East, Alexandria, MN
Cost: $$$$$