Better therapy for children.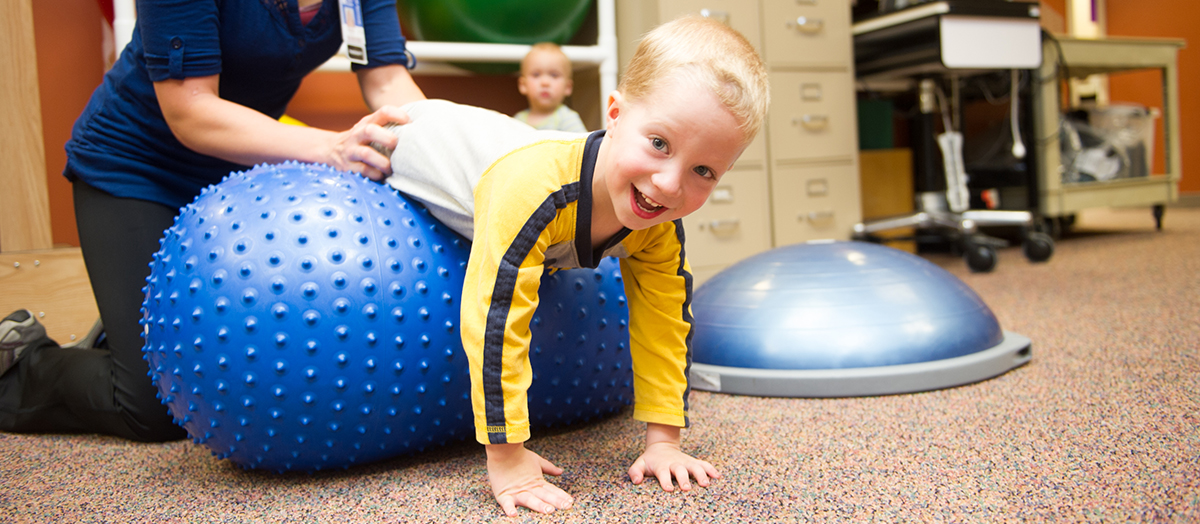 At Alomere Health, we know how critical early intervention is during developing years. Our team of caring and experienced providers really listen and intentionally play to nourish your child's growth and development.
That's why Alomere is investing in a state-of-the-art facility for our Rehabilitation Services department that can help cater to the uniqueness of your child.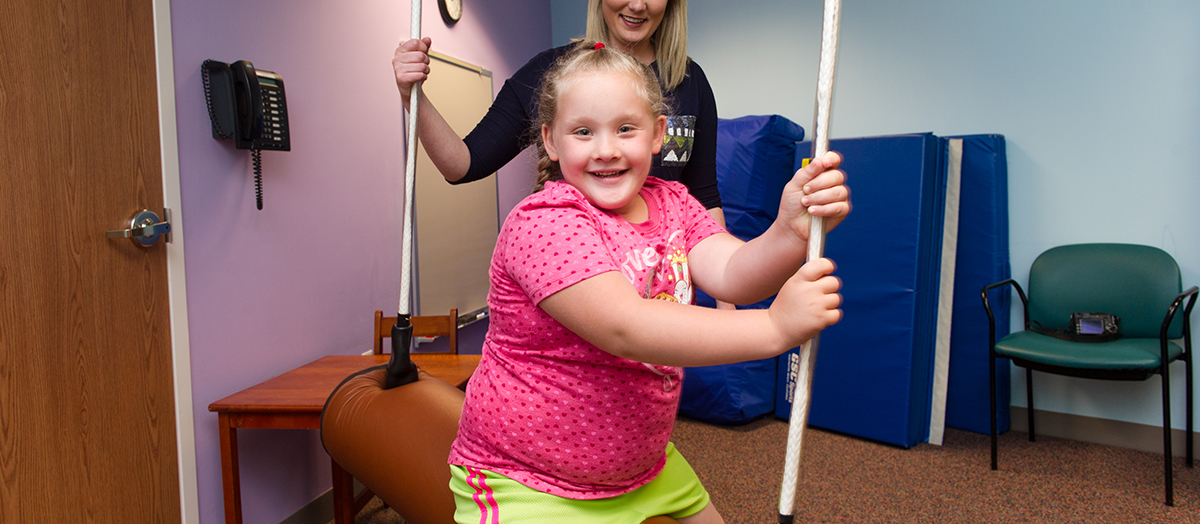 Pediatric therapies may be appropriate if your child has experienced:
Delay in developmental milestones
Developmental differences
Executive functioning difficulties: problem solving, initiation, organization, attention, multi-tasking, emotional regulation, etc.
Injury: concussion, burns, fractures, etc.
Neurological conditions
Accessing adaptive equipment needs: wheelchairs, walkers, orthotics, prosthetics, and AAC devices.
Alomere has therapists trained in a variety of rehabilitation specialties:
Pediatric Physical Therapy helps children learn to successfully and independently perform gross motor skills and functional mobility. Dynamic movements may include rolling, crawling, walking, jumping, and climbing.
Pediatric Occupational Therapy helps children gain independence while also strengthening the development of fine motor coordination, sensory processing, social emotional abilities, and visual motor skills that children need to participate more fully in daily routines and play—like feeding themselves, handwriting, and exploring a playground.
Pediatric Speech Therapy helps children improve expressive language and auditory comprehension such as learning to speak and following directions. Speech can also help with: use of social language, oral motor concerns, feeding or swallowing difficulties, or using a device to communicate their wants and needs with everyone, everywhere they go.
Start recovery today.
Have a conversation with your primary care provider about how pediatric rehab can help your infant, child, or teen develop, improve, or regain important skills.