Better rehab, close to home.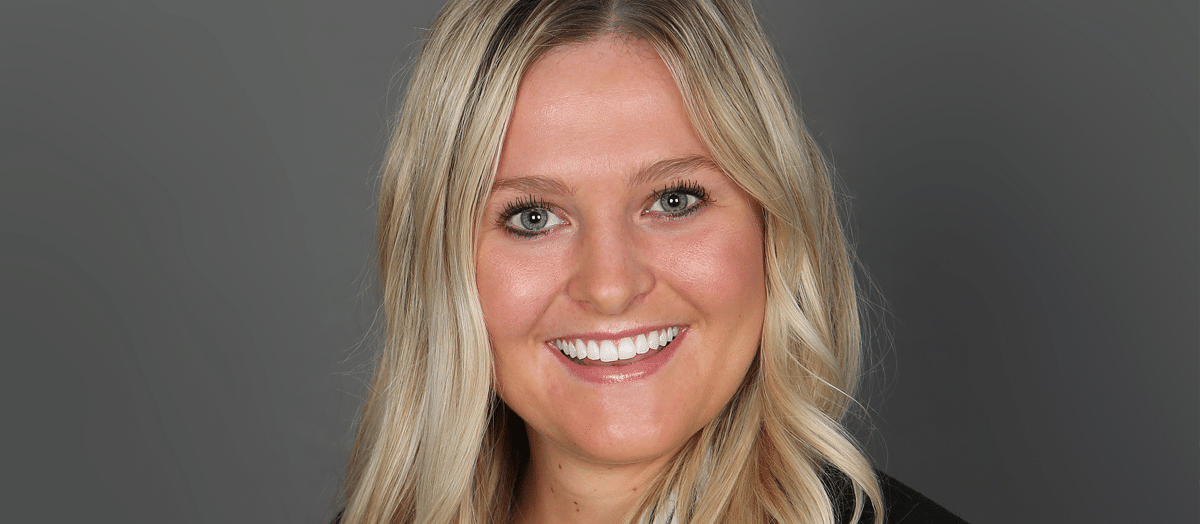 Spotlight: Kaylee Jacobs, OTD, OTR/L
Did you know, if you had a serious burn, you could only be treated in the Twin Cities? With Kaylee joining the expanding Alomere Rehab Services team, you can now recover close to home.
Having grown up locally, Kaylee focused her undergraduate education on Dietetics and Human Physiology. She continued her education with a doctorate in Occupation Therapy at the University of South Dakota. Her first role out of school was with Joseph M. Still Burn Center in Augusta, Georgia—the largest burn care center in the nation (third largest in the world). She gained valuable experience and insights as a member of their Burn Reconstruction and Pediatric Trauma teams.
Now she brings her skills and passion for rehab to Alomere with an acute sensitivity to the trauma patients experience with a serious injury.
Recovery from a serious injury is a very long process. And I love to see patients through the whole journey—from initial injury, surgery, and being there for the patient during the emotional ups and downs. I may be there to increase their strength and motion, but there is so much more to it than that. I want to be that light for patients and meet them where they're at during a tough time.
Kaylee Jacobs, OTD, OTR/L, Occupational Therapist
Alomere Health
When asked what's her favorite part of her job, Kaylee responds, "I love seeing patients in their clothes again. This sounds really silly, but when you see them in a hospital gown for so long, watching them come back for a clinic visit with their own sense of style and living life—it's really beautiful."
Thinking about her own parents who live on a farm with daily chores, Kaylee is excited to be part of a team bringing state-of-the-art treatments to people for which long-term care in a city far away just isn't logistically or economically possible.
Now back home, Kaylee is excited to start building a family and career in Alexandria. And she'll do it working beside fiancé, Ty Bentrup, a Doctor of Physical Therapy at Alomere Health. "I'm starting to get reconnected here, through church, and coaching volleyball. It's fun to be back in a smaller community where you know your neighbors."