Advocates for rural healthcare.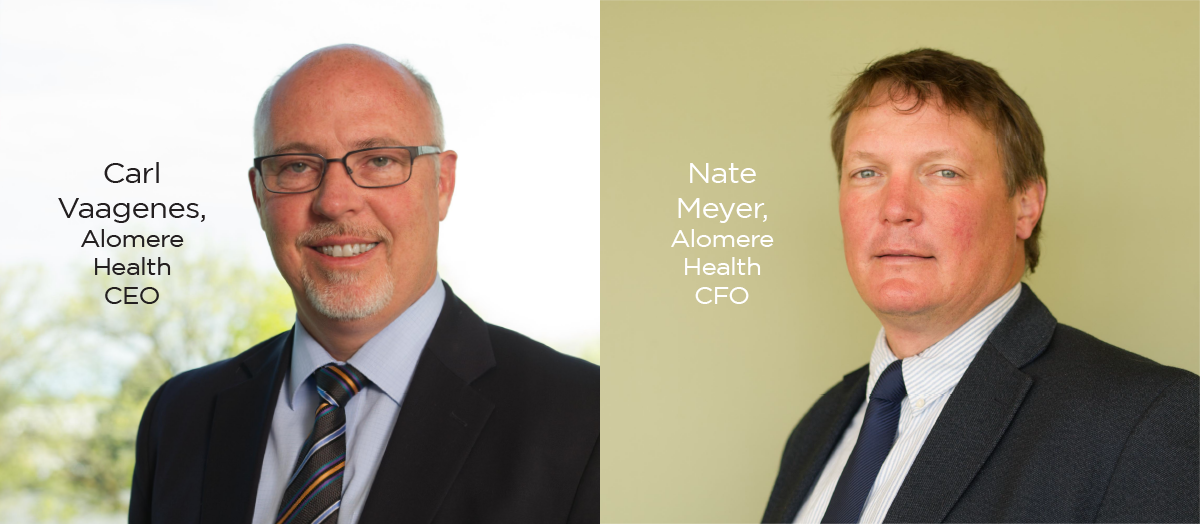 Two members of Alomere Health's Senior Leadership Team have been appointed to prestigious positions giving a voice to rural healthcare on both a state and national level.
Alomere Health CEO, Carl Vaagenes, has been appointed as a member of the American Hospital Association (AHA) Rural Health Services Committee (RHS) for a term beginning January 1, 2023 and expiring December 31, 2025. The RHS committee plays an important role of actively advising the AHA on advocacy positions, public policy issues, and RHS strategies. A member of the AHA board serves as liaison to the committee to ensure that its recommendations and analyses are used by the AHA board in policy deliberations. "I am looking forward to being an advocate for rural healthcare on a national level," said Vaagenes. He added, "Advocacy remains paramount to the accessibility of high quality healthcare close to home, and for a large number of Americans, that means healthcare in a rural setting."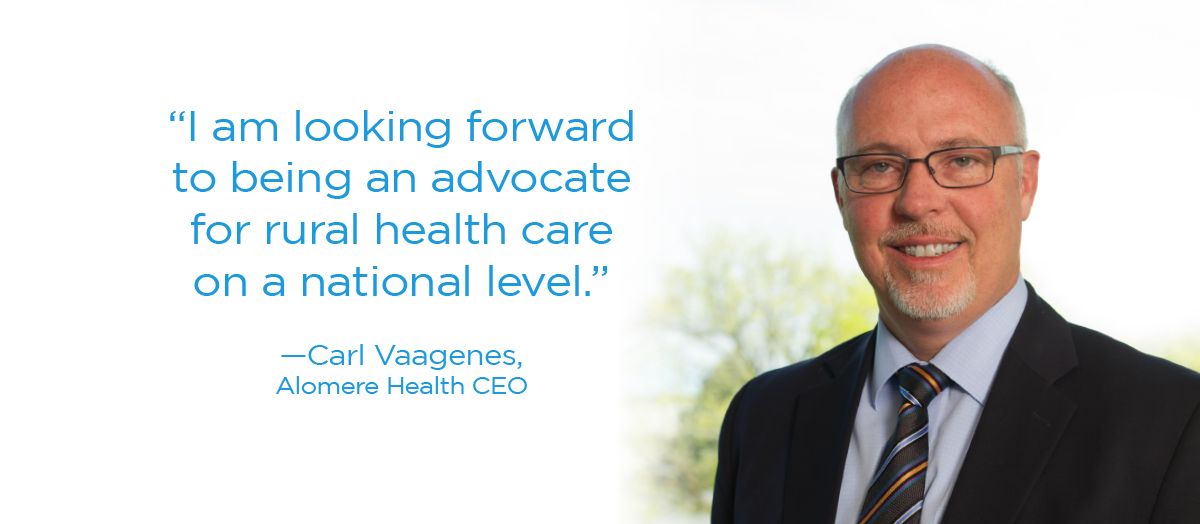 At a state level, Alomere Health CFO, Nate Meyer, has been appointed chairperson of the finance committee for the Minnesota Hospital Association (MHA). In this role as chair, Meyer will have the opportunity to direct MHA's attention towards the financial concerns rural health systems are facing. "I am excited to collaborate with the rest of the finance committee at MHA representing all Minnesotans," stated Meyer.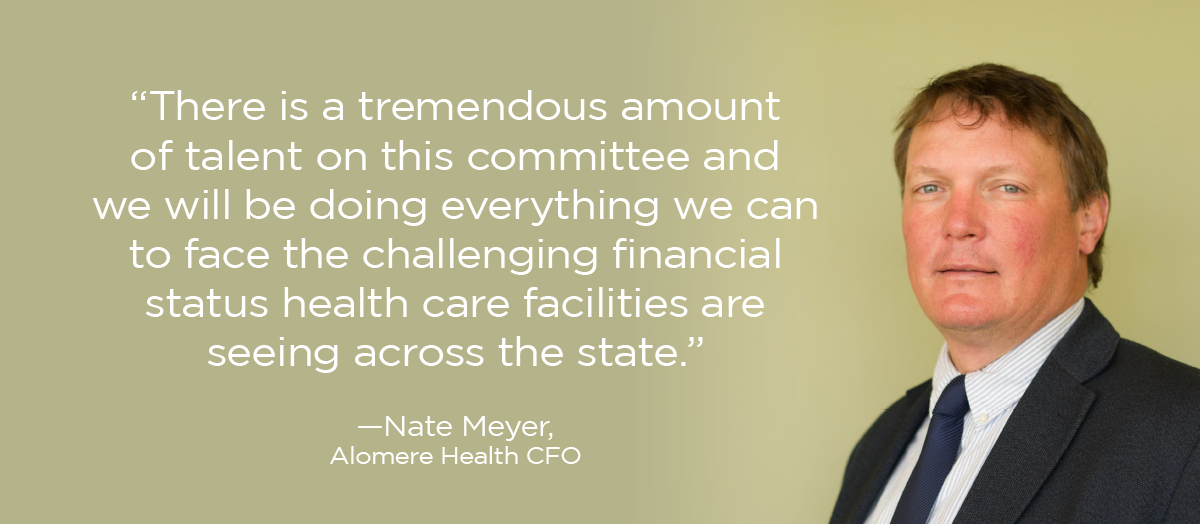 "At a time when Minnesota hospitals and health systems are experiencing extreme financial strain, the MHA Finance Committee is an important resource to our members for leadership and collaboration," said Joe Schindler, MHA Vice President of finance policy and analytics. "We are grateful that Nate Meyer has agreed to serve as chair of this key committee at such a pivotal time for patient care in Minnesota."
Meyer concluded, "There is a tremendous amount of talent on this committee and we will be doing everything we can to face the challenging financial status healthcare facilities are seeing across the state."
It is an honor to be selected for any state or national position but to have representation on both at the same time is remarkable. This gives us a valuable opportunity to provide keen insight to two major healthcare associations that can make real change happen for those we care for, both on a state and national level.
Carl Vaagenes, CEO
Alomere Health
About Alomere Health.
Alomere Health is an independent non-profit, locally governed and nationally recognized health system serving the community of Alexandria, Minnesota, and the surrounding Central Minnesota region through a network of providers, services, locations, and solutions, including:
• A 127-bed regional hospital with a Level III Trauma Center, a comprehensive inpatient and outpatient medical facility, and state-of-the-art surgical center with the largest rural robotic surgery program serving the Central Minnesota region.
• Multi-specialty clinical practices with 80+ expert physicians and specialized healthcare providers across 28-specific medical fields.
At Alomere Health, we're passionate about being a high-quality regional health system that is an integral part of the communities we serve. We are committed to serving you well and exceeding the expectations of what healthcare can be. We make our mission, vision, and values paramount to everything we do to serve the needs of those who rely on us.
Our mission.
Our passion and purpose is to strengthen and nurture the health and well-being of our family, friends, neighbors, and communities through every season of life.